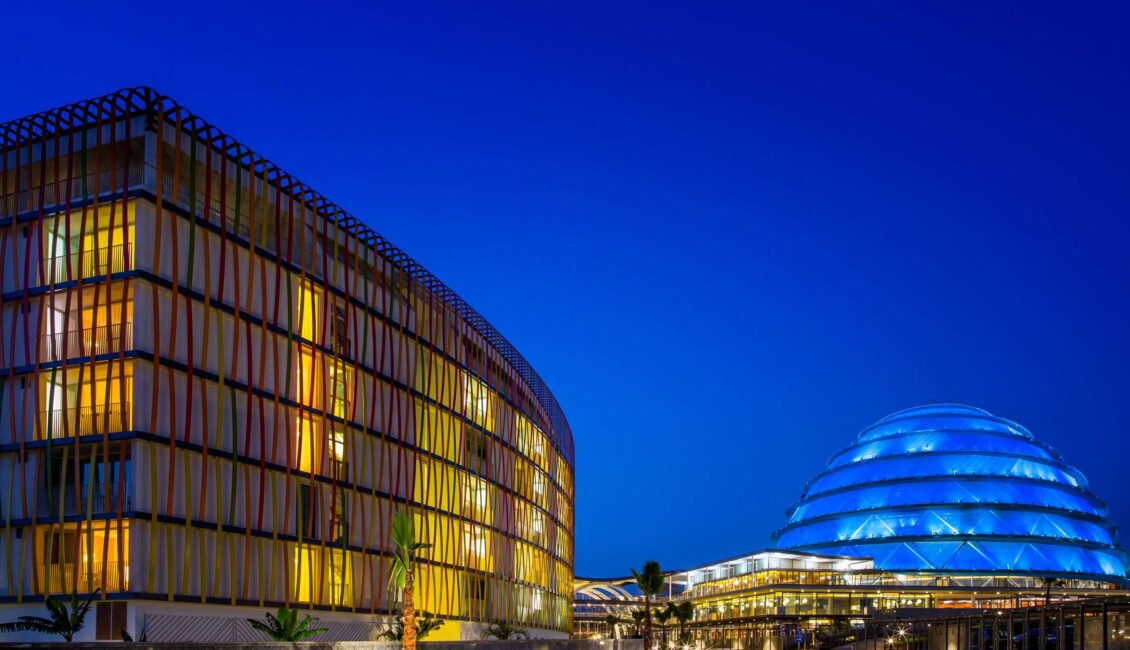 The Radisson Blu Hotel & Convention Center in Kigali is just 5 kilometers from the bustling city center and Kigali International Airport (KGL). Our contemporary hotel is situated in an office park with Kigali Convention Center, which has room for up to 5,000 delegates. It's just 2 km from several government embassies, the British High Commission, the Parliament and the Supreme Court.
Chic accommodation, excellent amenities and flexible event spaces
Our Kigali hotel's 291 rooms and suites offer private balconies and free high-speed Wi-Fi. 2 on-site restaurants, including one with all-day dining, serve up continental and Rwandan favorites as well as the Super Breakfast Buffet. For a light bite or a relaxing nightcap, visit the Lounge Bar.
The hotel also offers 650 parking bays. After a day exploring Kigali you can maintain your workout regimen in our fitness center and relax in the outdoor swimming pool.